Information technologies, telecommunication, robotics and in general, autonomous systems are set to transform many global industries. All these technologies currently have, and will have in the future, the greatest impact on large sectors of the economy. One such sector is undeniably the agricultural and food (agri-food) sector which is a dominant and vital component in the global economy.[1]
However, the global food chain is under pressure from factors such as the population growth, climate change, political pressures affecting migration, population drift from rural to urban regions and the demographics of an aging global population. These challenges can be addressed through extending the use of automations in the agri-food sector. Technology and robotics have the potential to transform food production, with the aid of autonomous systems working seamlessly alongside their human co-workers in farms and agri-food industry.[2]
Challenges of the food sector
The demand for food is outpacing available resources, and tremendously increases the pressure on the agricultural and agri-food sectors. The pressure experienced is due to:
the global population growth and needs to drive productivity.
the need to produce more food on less suitable lands and for lower costs.
the climate change ​
the need to protect the environment.
Additionally, human resources scarcity poses another factor imposing significant constraints in agricultural production. Fewer and fewer qualified full-time and seasonal workers are available for labour-intensive agricultural related tasks. One way to combine these contradictory pressures is to increase the use of robotics, sensing networks, and automation systems in the agri-food industry.[3]
Information technologies, robotics and automation of processes are seen as an important solution in this respect. Exploitation of those technologies can facilitate precision, time and location-related support actions in different types of farming and cultivation practices such as organic and precision farming, greenhouse, and hydroponic farming, aquaponics and of course open field precision farming. Precision farming is a concept of farm management based on the application of different automation technologies, in order to manage the spatial and temporal variability associated with all aspects of agricultural production. Its main goal is the improvement of both crop performance and environmental quality.
Likewise, through the use of robotics, the agri-food sector can automate the heavier and more repetitive jobs. For instance in the food processing industry, robotics and automation can be used to counterbalance the human resources scarcity of full-time and seasonal workers. Control and surveillance systems, are able to provide constant monitoring through supplying 24/7 vigilance against pests and disease, to increase food hygiene and improve food traceability. Through the increased use of robotics more food will be made available at a lower cost, to feed the constantly increasing demands of the population, mitigating the challenges of the agri-food sector. [4]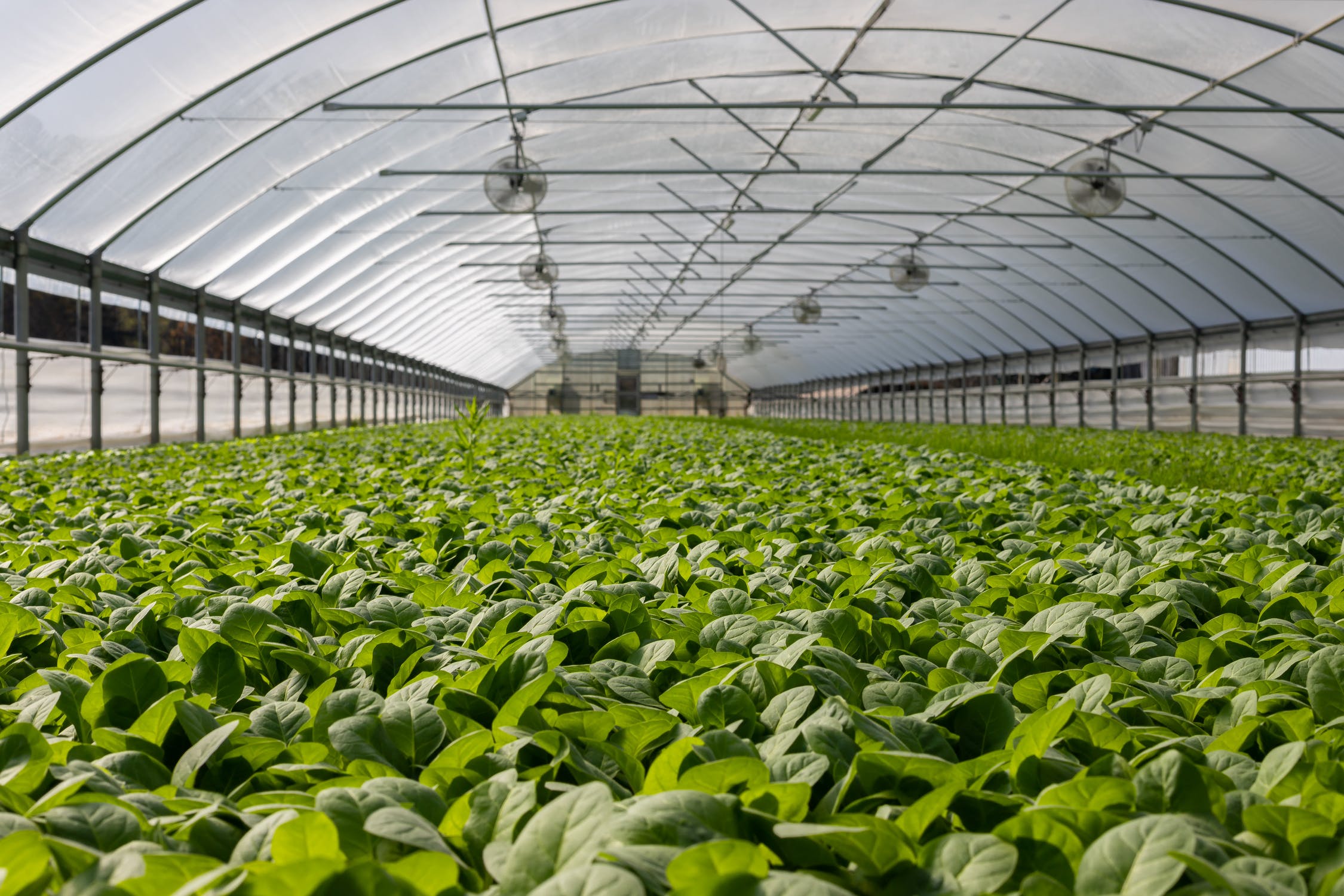 Current situation in the agri-food sector
The agri-food sector is partially automated. Apart from precision agriculture, a growing IT domain of the agricultural sector, another blooming area is that of the autonomous robots. Successful robotics applications are for instance used commercially for milking, cultivating, spraying, harvesting, food processing, picking and placing food items, packaging and palletising. [5]
Nonetheless, autonomous mobile robots can be used in a variety of farm operations as well. They can be applied to facilitate capturing and processing high quantities of data, and they can provide the capabilities required to operate not only at individual plant level but also at complete farm level.
In particular, greenhouse farming is often a suitable field for applying the technologies of automation, computing and robotics. Some examples of technologies implemented in greenhouse farming are the control of temperature and humidity, the soil preparation and the supply of water and nutrients. The robots can perform several tasks that are demanding for humans due to the harsh conditions of greenhouses, such as environmental monitoring, climate control, crop monitoring, pest and disease detection, apply targeted spraying, provide treatment, perform pruning, detect ripening and picking fruits and vegetables.
However, broad uptake of already established technologies is not that common. The level of adoption of robotics varies across agri-food segments and countries. Agri-food robotics expertise, for instance in Europe, is fragmented, which means both that it can be hard for a potential user to find the right support and that each supporting organisation is limited by the experience and expertise of its members.  One reason is that the majority of agri-food companies are not aware of the current abilities of modern robots, nor the advantages that they bring. And if they are both aware and interested, they often do not have the skills, knowledge and business models to apply robotics in a way that best fits their needs. [6]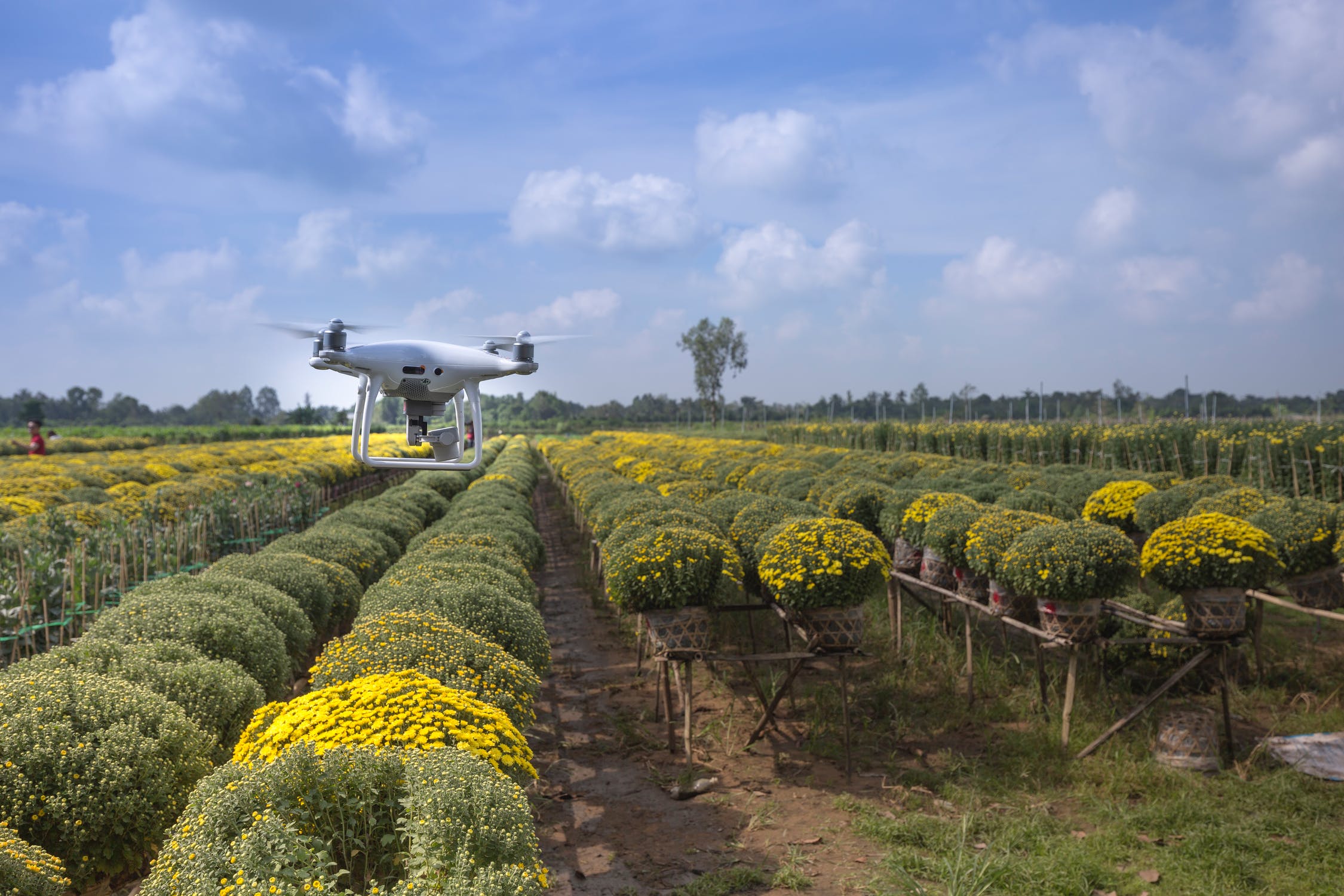 Evolving agri-food robotics network
To overcome fragmentation of organizations working on digitization of the agri-food sector in Europe, the EU promotes the concept of Digital Innovation Hubs (DIH) and related Competence Centers.  DIHs are one stop shops that are based upon technology infrastructures (Competence Centers) and provide access to the latest knowledge, expertise and technology to support their customers with piloting, testing and experimenting with digital innovations.
As consolidation of efforts is considered crucial, these hubs act as a first regional point of contact, a doorway, and strengthen the innovation ecosystem. There are already many excellent organisations working in agri-food robotics across Europe, and many of them are gathered in consortia. Some have roots in agriculture or food and are moving into robotics, others are experts in robots and want to apply these robots in the agri-food sector.
The agri-food robotics era
Robots are finding their own place in agriculture. Impelled by precision agriculture, which seeks to apply multiple technologies to acquire knowledge about the spatial and temporal variability of crops, greenhouse farming has included robots for multiple tasks. Multiple and often diverse tasks such as the monitoring of environmental variables, which are important for the control of the conditions of crops, and the watering and spraying of plants.[5]
Agri-food robotics, among other technologies, has introduced the use of aerial robots to build maps of the fields and detect weeds or irrigation deficits, and the application of ground robots to apply accurate treatments to plants and crops. Finally, although the use of robots for seeding and harvesting is in an earlier stage of development, a series of techniques of perception, positioning and grasping have been developed.
The number of agricultural robots is increasing each year; the global agricultural robot market is anticipated to reach USD 8.82 billion by 2025. Europeans produce innovative technologies that could take a good share of this international market as well as benefiting European food producers.[6]
References
[1] Agricultural Robotics: The Future of Robotic Agriculture
[2] Drivers of change of relevance for Europe's environment and sustainability
[3] The EU farming employment: current challenges and future prospects
[5] Robots in Agriculture: State of Art and Practical Experiences
[6] agROBOfood: A pan-European Digital Innovation Hub network for Robotics in Agri-food systems