Wind energy production through wind turbine functioning is being boosted by the manufacture of longer blades and taller towers. Turbines are evolving to more powerful, efficient, durable and cost-effective components. Research in important innovations will allow easier and cheaper turbine manufacturing, intelligent turbines will be created capable of collecting and interpreting real-time data, and wind plant modelling, adjustment and configurations will maximize wind harvest.
Most ambitious R&D seeks to create a rotor blade longer than 650 feet for a 50-MW offshore wind turbine, 2.5X longer and over 6X more output than the largest blades and turbines now in operation. Through the introduction of a Segmented Ultralight Morphing Rotor (SUMR) technology, an aerodynamically-sophisticated load alignment, peak stress and fatigue on rotor blades could be substantially reduced, making the gigantic turbine structurally and economically feasible. An important barrier can be found in the transportation by land under bridge overpasses. In response, it is being studied the possibility of including welding process to build taller steel towers onside and bypass the travel and cost constraints.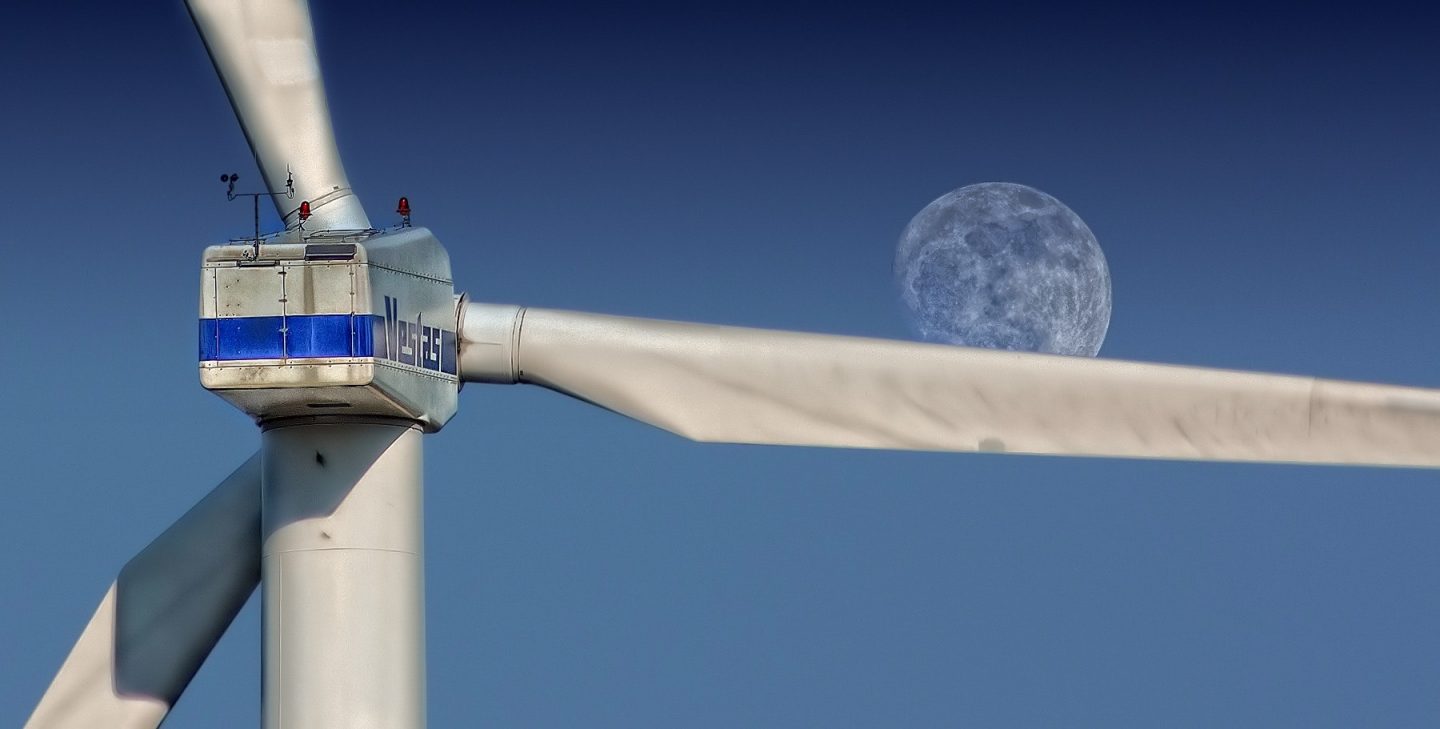 Other innovations focus on the manufacturing techniques and materials selection. The challenge is making larger and taller but not heavier and costlier turbines. One approach is to make the bigger blades lighter to lessen aerodynamic and gravity loads on the other turbine components, like the drivetrain, and lessen also material costs. In that sense, the way of making the blades is changing. Sandia and Oak Ridge National Laboratory are investigating 3D printing to manufacture turbine blade molds, eliminating costs and time in mold manufacture.
EO Relevance
As for all renewable energy power plants, Earth Observation (EO) can be used to determine the best location for the plant, nevertheless, the turbines can be helpful for the EO as well. Intelligent turbines would provide real-time in-situ data on various parameters, especially wind speed, air temperature, humidity, which could be useful when fed into EO databases and mixed with data from other sources.
Main stakeholders doing R&D: Vestas, Goldwind, Enercon, Siemens, Suzlon Group
Main stakeholders in the market: Siemens, Vestas, GE Renewable Energy, Enercon, Nordex SE, Senvion SE, Goldwind, Sinovel Wind, Suzlon, Gamesa Eólica, Ecotècnica/Alstom Wind, Iberdrola, Acciona Energy, MTorres