Let your idea take flight with PARSEC
The PARSEC Accelerator will run in two stages to select, fund and support the best SME's to create EO-based services and products with strong market potential in the sectors of food, energy and environment. To become one of the 100 beneficiaries of the PARSEC first stage you have to apply to the Open Call 1 "Call for ideas". The first stage will run between March and July 2020. The PARSEC Open Call 2 "Call for consortia" application period will take place in spring 2020 leading to the PARSEC second stage that will run between September 2020 and October 2021. At the end 15 winning consortia will see their new products or services launched into the market. WHO
Can I apply for the Open Call 1?
Are you a representative of a Small-to-Medium Enterprise (SME), a single entrepreneur, or an aspiring founder?
Are you located in one of the EU Member States (including the linked Overseas Countries and Territories) or one of the Horizon 2020 Associated Countries?
Are you keen to innovate for the sectors of food, energy or environment?
If you answered yes to the above questions, you can apply now! HOW
How do I apply for the Open Call 1?
1. PREPARE
Read the official Open Call 1 documents:
Just prepare a 3-minute video explaining your vision for innovation and your competences.
You can have a look at our "Easy guide to a great 3-minute video pitch" presentation, here.
NEW! Watch the PARSEC Open Call 1 Info webinar below, click here.
2. APPLY
Sign up and upload your video before the 3 January 2020 at 17.00 CET – EXTENDED DEADLINE.
3. EVALUATE
You will evaluate the videos of other participants during a specific period during the month of January 2020, online, as described in the Guide for Applicants in the Chapter 3.4.4.
If your application ranks among the top 100, you are in! WHEN
What is the deadline for Open Call 1 applications?
Application submission is now closed (deadline was 3 January at 17:00 CET).
Applications submitted after this deadline will be automatically rejected.
I am an applicant and want to login to my account
Your benefits
The PARSEC Accelerator will provide a set of benefits such as funds, partners, advice and tools for accelerating your innovative product or service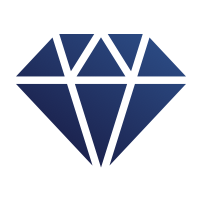 Equity-Free Funding
€10.000 x 100 winners
of Open Call 1
€100.000 x 15 teams
winning Open Call 2
Opportunity to attract further investment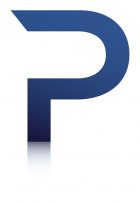 Open Call 1 Winners
I'm in! What are the next steps?
Register as a sigle entrepreneur or as an SME, if you have not already done so, and sign a contract with the PARSEC Accelerator.

Join all the 100 winners at the PARSEC Accelerator Bootcamp in Stuttgart, Germany (mandatory).

Attend at least one of our regional networking events physically or online (mandatory).

Form a cross-border or cross-sectoral consortium of 2-4 organisations.

Together with your consortium, develop a business idea in the food, energy or environment sectors using Earth Observation.

Submit the Open Call 1 final report until the 20th of June 2020 at 17:00 CET.
The PARSEC Accelerator timeline
PARSEC is a two-stage acceleration programme and will run until October 2021. If you get selected you will benefit in the long-term from the supporting services that the programme offers.
Watch the PARSEC Open Call 1 Info webinar (06/12/2019)